Dear Friends,
I enjoy being part of IFCA's team and it's been my pleasure to serve the membership as their Executive Director for 19 years. What I like most about this association is the PEOPLE. I also like that every day is different; every member is different; every task that IFCA works on has a different impact on our members and industry.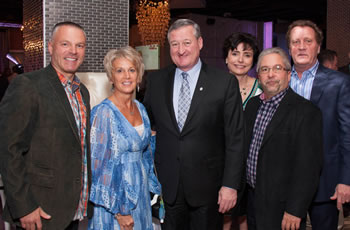 Mayor Kinney joins IFCA Members and friends at the 2016 Finish First Awards

2016 Annual Friends of the Industry Golf Outing
I love the City of Brotherly Love and it makes me happy that so many of my members have a played a role in the cityscape. IFCA's members live in Philadelphia and the surrounding counties and are proud to hire employees that live in these communities too.
We care about a lot of things…professionalism, quality, budgets, safety, training, getting jobs done on time, the next opportunity, and specialized expertise. We are a problem solver, not a stumbling block. At IFCA, we care about you, the Member. When you become a Member at IFCA, you are welcomed into our family. Please do not hesitate to contact me at any time.
Sincerely,